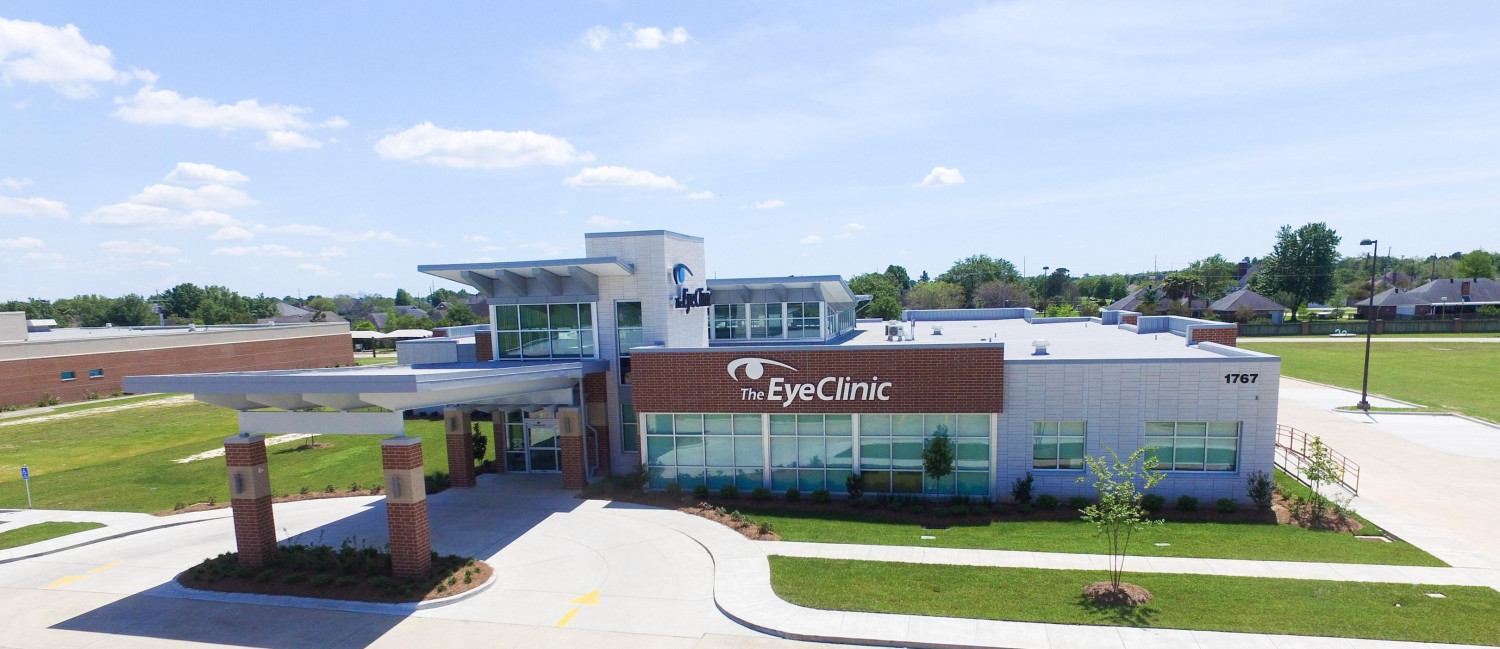 See More Clearly With Specialized Eye Care
We provide a variety of eye care needs
Trust Our Providers With Your Vision Health
Trust Our Providers With Your Vision Health
Come to us for general eye services in DeRidder, Jennings, Moss Bluff, Sulphur or Lake Charles, LA
Are you looking for a local eye clinic in Southwest Louisiana? The Eye Clinic has convenient locations in DeRidder, Jennings, Moss Bluff, Sulphur and Lake Charles, LA. Our 14 providers provide ophthalmology services ranging from general exams to corrective surgery. We strive to provide superior eye care services by relying on the latest technology.

Call your nearest location to learn more about our general eye services.


Why should you choose The Eye Clinic?
When you rely on us for general eye services, you can rest easy knowing you're in good hands. We're a trusted eye care provider because:

We have been providing care for area residents for over 65 years.
Our staff of 14 providers are fully qualified and highly skilled
We specialize in a range of ophthalmology services
We have six convenient locations
Contact us today to make an appointment with an eye care specialist.
The Eye Clinic
Address: 1767 Imperial Blvd, Lake Charles, LA 70605
Phone: (337) 478-3810
Fax: (337) 478-6360
The Eye Clinic - First Avenue
Address: 2800 1st Ave, Lake Charles, LA 70601
Phone: (337) 478-3810
Fax: (337) 310-0786
The Eye Clinic - DeRidder
801 S Pine St, DeRidder, LA 70634
Phone: (337) 462-3937
Fax: (337) 463-9575
The Eye Clinic - Jennings
1322 Elton Rd Ste J, Jennings, LA 70546
Phone: (337) 824-0040
Fax: (337) 824-0027
The Eye Clinic - Moss Bluff
The Eye Clinic, 277 US-171 #4, Moss Bluff, LA 70611
Phone: (337) 310-0775
Fax: (337) 310-0785
The Eye Clinic - Sulphur
720 Cypress St, Sulphur, LA 70663
Phone: (337) 625-8948
Fax: (337) 625-8949